How big is the dog treat market in the US?
Views: 3 Author: Site Editor Publish Time: 2023-05-24 Origin: Site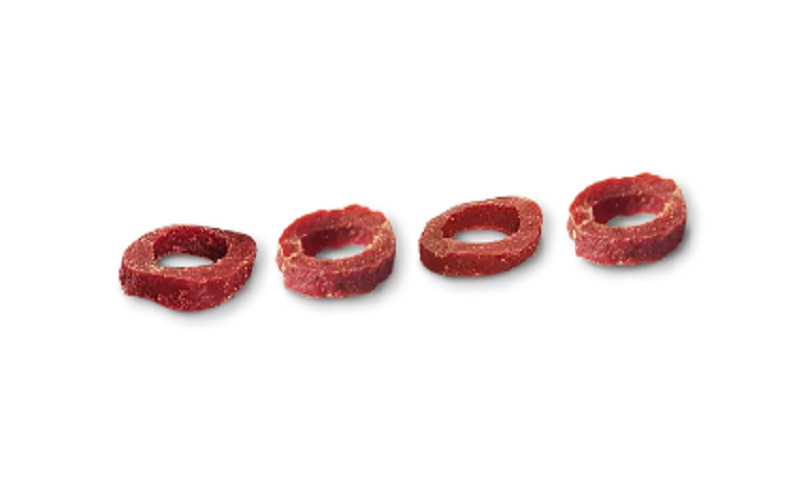 The pandemic had a positive impact on the pet treats business as more people started to care about their pets' health and wellness, which led to an increase in sales of functional treats. Pet treats business is now considered an important operation by government agencies.
So basically, because of the increase in demand, facilities have had to hire more staff, make some changes to how they operate, and produce more.
The Worldwide Pet Treats Market is growing rapidly as per the Facts and Factors, it was about USD 70b in 2020 and is expected to go over USD 96.7b before 2028 with a compound yearly growth rate (CAGR) of about 5.45%.
This study is trying to figure out what makes people want to buy food treats and what might stop them from buying them in the future. They're looking at how these factors will impact the demand for food treats over the next few years.
Market Growth Dynamics
The fact that more people are getting pets, especially in developing areas, is among the primary factors driving the growth of the global pet food treats market. Pet parents are now more conscious of what their animals need to consume as pets resemble people, and they are only providing them with high-quality, nutrient-rich food.
The element is anticipated to have an important impact on the expansion of the world market for pet treats. Additionally, as global income per person rises, pet parents are more ready to invest in the health of their animals.
Globally, pet treat manufacturers are working hard to dominate the marketplace by releasing a wide choice of products that cater to the demands of animals of all nutritional and requirements. Both animals will need food with a lot of protein to meet the basic nutritional demands. Cats prefer moist snacks, while dogs prefer chewy and crunchy ones.
Additionally, pet food producers are creating tailored treats and meals from the consumer's perspective. The demand for pet food treats is growing, and this is a fresh trend.
Additionally, manufacturers have begun creating tailored pet food relying on the information customers provide them, like whether they want their pets to eat food with or without grains, how much activity the pet receives, and some pertinent details.
The pet product is sent at the client's door together with feeding guidelines and information on the food's ingredients after the unique blend is finished. More individuals are customizing their pets' food as e-commerce expands, which is fueling the expansion of the world market for pet gifts.
The United States has taken action to promote the need for safe and healthful goods so that pets would be generally healthier. Both media advertisements and online buying are anticipated to supply more significant methods of product sales. All this will contribute to the market's positive expansion.
United States pet product manufacturers and retailers
The pet store industry in the US is highly consolidated. The most important demographics for pet store managers to reach in 2022 were pet owners between the ages of 45 and 64. These pet owners accounted for more than 40% of all pet store sales in 2021.
However, with 38.7% of pet store sales, people aged 25 to 44 came in second place. In 2022, Nestle Purina Petcare Co. held the largest market share for dry dog and cat food. Dry dog food sold for more than $2.2 billion and dry cat food for roughly $1.37 billion.
Trends in pet food
More than half of the American pet owners surveyed stated that they search for pet foods that suit the health and nutritional requirements of their animals. The cost and whether their pet enjoyed the items were also crucial factors.
Pets' eating habits are beginning to reflect trends in human eating habits, such as paying attention to how many calories they consume.
Amazon searches for "low calorie pet food" increased by over 110% in the US in 2021. The search for organic pet food increased by 35%, and this is true for all consumer product categories. Edibles containing cannabidiol (CBD) for pets may also offer new opportunities for sales.
Take away
The American Pet Products Association (APPA) conducted a poll in 2021 and 2022 that found that around 90.5 million families, or 70% of all U.S. homes, have pets. As more individuals adopt animals from shelters, the demand will increase.
Customers are getting more interested in sustainable packaging, which will boost sales for the sector because pet owners want to provide their animals with fresh food, treats, and snacks to maintain a healthy and balanced diet. The category will continue to advance during the predicted period due to premiumization and rise in treats and toppings.