How to run a dog treat business?
Views: 2 Author: Site Editor Publish Time: 2023-04-28 Origin: Site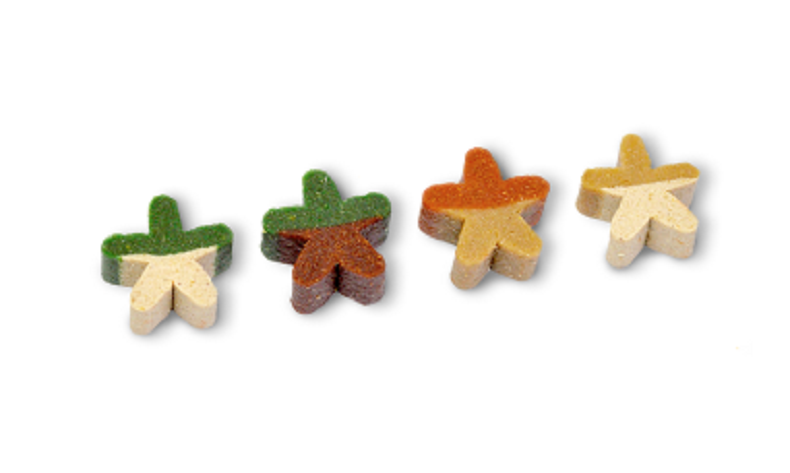 Running a dog treat business can be challenging but ultimately rewarding for dog lovers. It's no secret that dog owners love to spoil their furry friends, and with the right approach, a dog treat business can be a profitable and fulfilling way to meet that demand. This article will explore additional tips and strategies for running a successful dog treat business.
Establish your Brand Identity
Building a strong brand identity that distinguishes you from the competition is one of the keys to success in any business. This can entail creating a memorable brand name, designing a distinctive logo, and building a unified brand voice throughout your marketing collateral. Consider what distinguishes your items, and use that as a springboard for creating your brand identity.
Offer Various Products
Creating a product line that appeals to various dog owners is another important component of operating a dog treat business. To meet various tastes and preferences, consider providing various flavors and textures of dog treats. Moreover, consider providing snacks that are grain-free or low in fat for dogs that have certain dietary requirements.
Packaging and Labeling
Packaging and labeling are also important considerations for a dog treat business. Your packaging should be eye-catching and communicate the benefits of your products. Consider using eco-friendly materials to appeal to environmentally conscious customers. Your labeling should include information such as the ingredients, nutritional information, and any allergy warnings.
Testing and Certification
Making certain your items are secure and of high caliber can help you gain the trust of your consumers. To ensure your products fulfill safety and quality requirements, consider evaluating them in a separate laboratory. Obtaining certification for your goods from agencies like the USDA or AAFCO (Association of American Feed Control Officials) is something you should consider doing (United States Department of Agriculture).
Networking and Collaboration
Networking and collaboration can be powerful tools for growing your dog treat business. Consider attending pet industry trade shows and events to meet other professionals in the industry and learn about new trends and products. Consider collaborating with other businesses in the pet industry, such as groomers, trainers, or veterinarians, to cross-promote each other's services.
Customer Engagement
Lastly, interacting with your clients may be a potent strategy for increasing customer retention and expanding your company. Think of rewarding loyal customers with discounts or special offers or organizing in-person gatherings like dog-friendly meetups or fundraising walks. Social media may be used to interact with clients and get their opinions on your goods and services.
In need of supplies for your dog treat business, you can contact us. Gnawlers can provide you dog treats, including bones, sticks, et.
Conclusion
Hey, you aspiring dog treat entrepreneurs out there! Running a successful dog treat business isn't a walk in the park, but it can be done with the right strategy and attitude. Establishing a strong brand, creating safe and high-quality products, and engaging with your customers is key to building a loyal following. And when finding the best dog treat supplier, look no further than Gnawlers. Our diverse range of treats and commitment to quality make them a top choice for pups of all kinds.