Are Calcium Milk Bone Treats Good for Dogs?
Views: 2 Author: Site Editor Publish Time: 2023-05-31 Origin: Site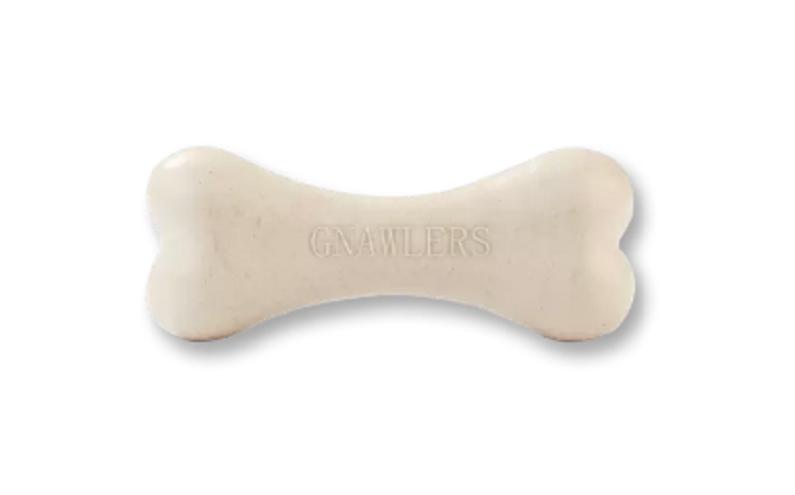 Dogs are wonderful creatures. They are amazing companions and protect us. These furry friends deserve the best care, including the food you give them. Treats provide a fun way to add nutrition for your four-legged friends.
They are also delicious rewards during training. Among the many chews available for dogs are calcium milk bone treats. They are available in different flavors and sizes to ensure every dog size gets the appropriate treat size.
The Benefits of Calcium Milk Bone Treats
Calcium milk bone treats are mouthwatering chews to consider giving your dog, considering their benefits. The calcium added to them fosters strong bones and teeth in canines. The treats also improve digestion to ensure the overall well-being of your pet.
Moreover, they promote dental hygiene, as they remove plaque and tartar from your pet's gums and teeth, ensuring fresh breath. You do not have to dread those kisses from your four-legged friend.
These treats are suitable for puppies and older dogs. Make sure you check the chews you buy to ensure they are suitable for your pet. You do not want to buy hard treats for a puppy. Chewing will be a problem, and hard chews can also injure your puppy's tender gums and teeth.
Buying Calcium Milk Bone Treats
As you search for calcium milk bone treats, you will come across a variety of options. It is vital to pick a brand that offers high-quality, safe treats to protect your pet's health. You also need to keep in mind other factors like texture, treat size, and digestibility.
Quality of Ingredients
You do not want to put your dog's well-being at risk. Always check the ingredients list of any treats you are buying. Go for a brand that utilizes quality, food-grade components to make its products. Artificial ingredients like colors and flavors can be harmful to your pet.
The best manufacturers utilize simple ingredients to make calcium milk bone treats. They should also have adequate calcium to support bone and teeth health. Take some time to investigate a pet treats company before buying its products.
Digestibility
Go for treats that digest easily to give your pet's gut an easy time. You want your furry friend to get all the nutrition it can from calcium milk bone treats. Proper digestion ensures better absorption. Treats that are hard on a dog's digestive system can cause problems.
Note that corn and wheat can irritate a dog's digestive tract. That is why you should always check the ingredients list.
Treat Size and Dosage
Calcium milk bone treats are available in different sizes for various dog sizes. A puppy cannot handle a treat that is too big for its mouth. Buying the right treat size ensures comfort for your pet and prevents choking.
Additionally, always follow the manufacturer's dosage guidelines when administering calcium milk bone treats. Do not give your pet too many treats daily, as too much calcium can cause health problems. Always read and follow provided dosage guidelines.
Texture
Treats can be soft or crunchy. Ensure you buy the right texture for your pet. For example, a puppy needs soft treats that are easy to chew and do not affect their gums and teeth. Old dogs can also use soft chews. On the other hand, crunchy treats are great for average size dogs, which have strong teeth and gums and will enjoy the crunchy texture.
Why Buy Gnawlers Calcium Milk Bone Treats
Considering the many options on the market, finding the best calcium milk bone treats can be challenging. Gnawlers calcium treats are among the chews to consider buying for your pet. They are high-quality and contain healthy, simple ingredients to support your dog's well-being.
The treats contain adequate calcium to benefit your pet's teeth and bones. The treats also do a great job cleaning your furry friend's teeth to ensure fresh breath. They are available in different sizes, small, medium, and large, to ensure your pet gets what it needs.
Additionally, Gnawlers treats manufacturer is ISO-certified and approved by the FDA and EU. The company also exports to more than 50 countries and makes premium pet treats. Scroll through the different treats and choose what suit's your loyal companion.
Calcium milk bone treats are good for dogs. They promote teeth and bone health and help improve dental hygiene in dogs. They are available in different flavors and sizes, so your pet gets the delicious chews needed to flourish and breathe clean.