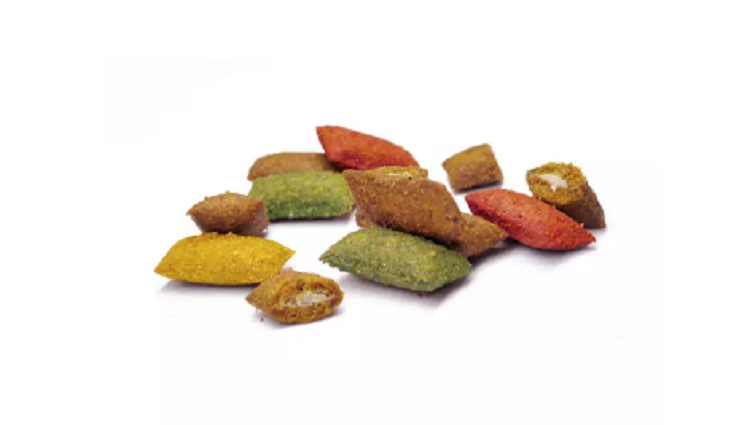 For many pet owners, it's quite a frustrating process to find the right treats. Why? Well, for starters, there are so many options and brands. In this article, I will focus on cat treats; there are several varieties, including wet and dry options. For this reason, you have to be extra cautious and do your due diligence before making a choice.
Here, I'll answer the question, "Are dry treats good for cats?" along with other related questions. Continue reading to know more!
Are dry treats good for cats? Absolutely. Whether kibble or other crunchy options, dry treats are great for your cat. First, they are nutritious. You want the best for your cat, and giving them nutritious treats is a great step forward.
Something else to love about dry treats for cats is that they are convenient to carry and aren't messy. Besides, they are perfect for your food-motivated pet, especially when walking them or after their play sessions.
For instance, kibble has low calories, allowing you to feed your cat a few pieces daily without overfeeding them. Plus, you can leave dry treats in your cat's bowl for free feeding.
Again, their crunchy texture promotes dental health.
When is Dry Food a Good Choice for Cats?
Some pet owners prefer feeding dry treats to their cats when free feeding them. You cannot do this with raw or canned food since they spoil quickly. If this is why you provide your cat dry treats, choose nutrition-filled quality dry treats from reliable brands.
Another reason you can choose dry treats is when you're on a budget. This is a more affordable option compared to raw and canned food. While dry treats should not be fed to your cat as a main course, they are an excellent side piece when traveling or playing.
What's more, dry treats are an excellent choice for underweight cats. Some dry foods are calorie-filled, so the more you feed your cat, the more they gain a healthy weight. However, combining this diet with wet food and other foods would be best.
How to Choose the Right Dry Treats for Your Cat
Now that you know dry treats are an excellent option for your pet, it only makes sense that you know how to choose the right ones. Here's how to do it:
Avoid Treats with Artificial Flavors
Because you will feed your cat a few dry treats daily, avoiding those with preservatives, flavors, and artificial colors is best. Alternatively, pick natural dry cat treats with safe preservatives and animal-sourced ingredients.
Choose a Good Brand
Dry treats are manufactured differently, so it's best to find a reliable brand. You can go online and research, and make sure you check customer reviews. Shun brands with a reputation for deception, numerous recalls, or secrecy.
Moreover, the customer service offered by a company can tell you a lot about them. Those that provide fast, transparent services are better than their unresponsive counterparts.
Additional Tips
Look for Extra Health benefits
You want your cat to have a beautiful soft coat and for them to live a long, healthy life. The best dry treats for cats will ensure you get just that. Besides, the litter box will have firmer stools. Your cat will look healthier inside and outside with the much-needed nutrients and supplements.
Some of the top-quality ingredients include:
Treats with omega fatty acids like flax seeds and salmon oil. This promotes a smooth, sparkly coat and rejuvenated skin.

Tomato pomace, which provides dietary fiber, helps promote intestinal health, resulting in firmer, smaller stools in the litter box.

Chicory root improves digestion. Probiotics, found in chicory roots, are essential in upholding a healthy bacterial balance in the digestive system. Make sure you check for ingredients like dried Enterococcus faecium fermentation products. This is a sure way to know the probiotics will be in your cat's final product.

Vitamins like vitamins A & E boost your pet's immune system.

Chondroitin Sulfate and Glucosamine help promote your cat's joints.

Cranberries boost the health of the urinary tract.
Conclusion
Time for treats isn't just another meal time but a time for you and your pet to bond.
At Foshan Phoenix Pet Products Co., Ltd., we understand that hence formulate every recipe with the health and wellness of your pet in mind. Our carefully crafted recipes include high-quality, healthy ingredients like probiotics, supplements, superfoods, and other healthy nutrients.
As for our dry treats, they are made with white meat, have a crunchy texture, and each treat has a mere two calories. There are chicken, salmon, and tuna-flavored options.
Feel free to visit our page for healthier and more delicious products for your pet.